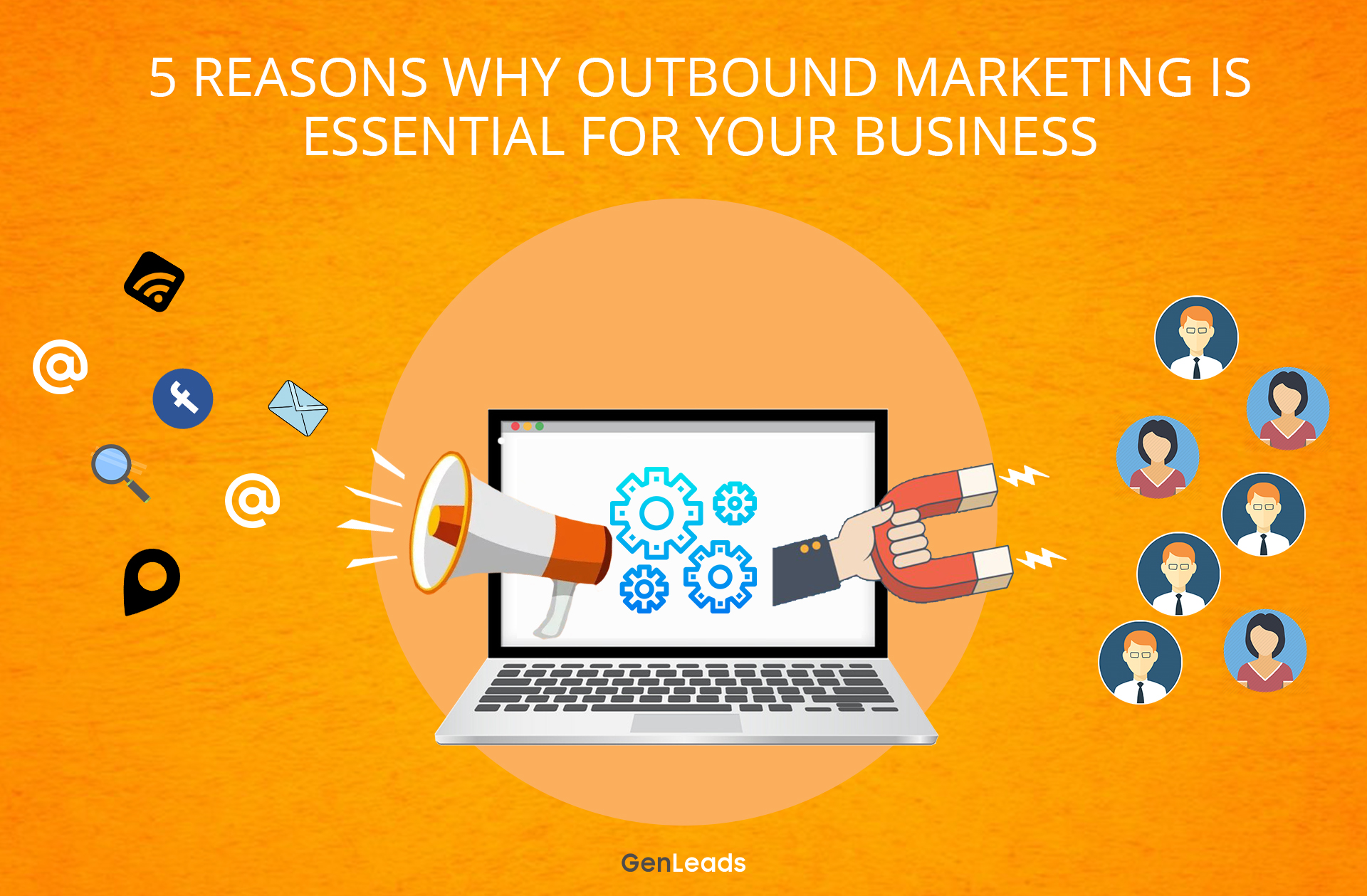 5 Reasons Why Outbound Marketing Is Essential for Your Business
Outbound Marketing is key for enhancing a competitive edge that businesses of today need in the
current market to stand above their competitors and be noticed!
Here are the top 5 reasons why outbound marketing is essential for your business.
Generating Leads
Outbound marketing adopts a precise approach to connect with potential customers. Through understanding the needs of these customers effective solutions can be devised accordingly. In using outbound marketing strategies, your business will reach out to an identified target audience, in real-time and with the use of solutions focused communication techniques, quickly identify pain points of those potential customers and offer suitable solutions. This generates opportunities to convert more prospects into leads and potential sales, increasing your businesses sales growth, performance and profitability.
Lead Qualification
Other lead generation strategies can be inadequate and can limit the capturing of relevant information through errors or omission, this is where outbound marketing can help to qualify and quantify those leads.
In addition to generating leads, outbound marketing can facilitate businesses to attract leads through supplementary marketing methods, primarily due to it being a feasible interface between prospective customers and your business.
Outbound marketing also creates opportunities for businesses to initiate direct communication with their customers and puts them in prime position to authenticate information obtained via other marketing channels. Consequently, erroneous information can be replaced with precise and accurate data
Building Trust and Clearing Doubts
With various other marketing channels, businesses must rely on the customer to adopt a proactive approach in communicating with them directly, but with outbound marketing this is not the case, as it allows businesses to reach a larger number of prospective customers much quicker and more competently.
Lack of trust or misconceptions regarding your products or services could inhibit contact from your customers, but with the use of outbound marketing you take the first step by engaging directly with your customers to address their issues. The outcome is a long-lasting and trusting relationship with your
customer.
Greater Likelihood of Gaining Loyal Customers
Through the implementation of outbound marketing techniques, businesses will attract the loyalty of their customers by enhancing the human contact that embodies these techniques.
Humans value pragmatic solutions to their needs and issues, this why outbound marketing is key as it allows businesses to address customer grievances and suggest viable strategies through direct communication (via a well-trained and courteous representative). This direct contact is significant in
building and maintaining those positive customer relationships.
Now that you are aware of the top five reasons why outbound marketing is essential for your business, you can get in touch with us to discover solutions that can land you more clients easily. Contact us today.